Located on the edge of the Promenade des Anglais, close to the old town of Nice, the Beau-Rivage hotel opened its doors at the end of the 19th century.
 It was under the impetus of Victoire Schmitz that the Beau Rivage was launched in 1860. 
Already an owner in the Côte d'Azur capital, the widow Schmitz, as she was known, decided to extend her hotel on the Quai du Midi (Quai des Etats-Unis today). Aware of the strong potential of the sea view to differentiate herself from her competitors, she oriented the entrance of the hotel on this axis and thus offered her guests an unobstructed view of the big blue. The Beau Rivage Hotel attracts all of Europe's celebrities. They come in winter, when the tourist season is in full swing.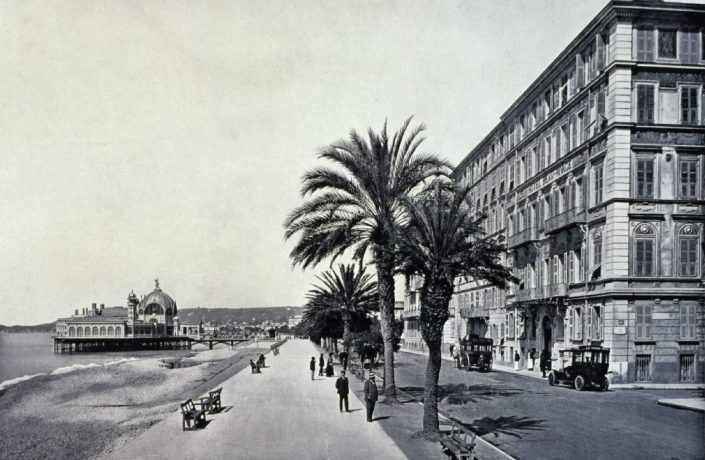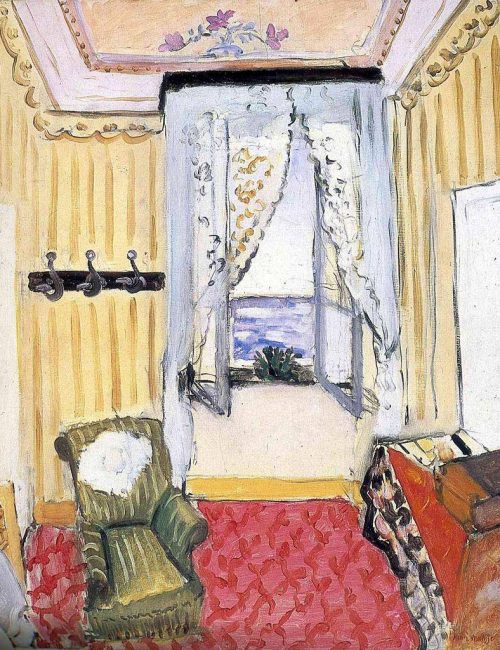 The Beau Rivage Hotel lives and evolves through the ages.
It has always been and still is the Niçois home base of renowned personalities such as : Thérèse of Lisieux on her way to Rome, Charles de Freycinet, first
Minister of War in 1888 and 1890, Anton Chekhov in 1891, the Queen
dowager Marie Pia of Portugal, who spent more than three weeks there with her
son the Duke of Porto and their retinue in 1896 and returned to stay in 1900 and in
1902.
Henri Matisse set down his brushes at the Beau-Rivage in December 1917. He stayed in room n°89 which overlooked the "big blue" and it was an inexhaustible source of inspiration for him as he painted several canvases there, including My room at the Beau-Rivage and Interior with violin.
After the First World War, the hotel moved from the Belle Epoque to the Folle Epoque, and welcomed American authors of the lost generation: Thomas Boyden in January 1924, then Francis Scott Fitzgerald who spent two weeks there in 1929.
At the beginning of the 1980s, the hotel closed its doors. It reopened in 1987 and now focuses on the streets of Old Nice.
In 2004, it was renovated under the leadership of Jean-Michel Wilmotte, who also designed the furniture.
This is a gentle and subtle intervention that gives the place a charm and sobriety that will appeal to tourists and business clients alike.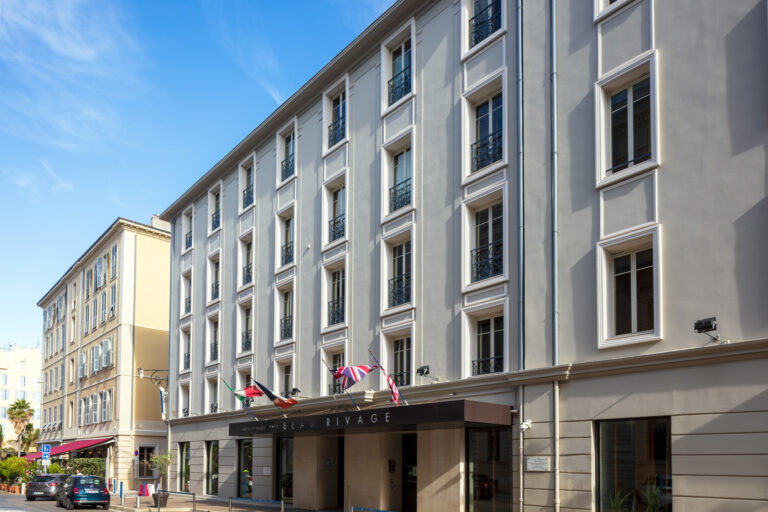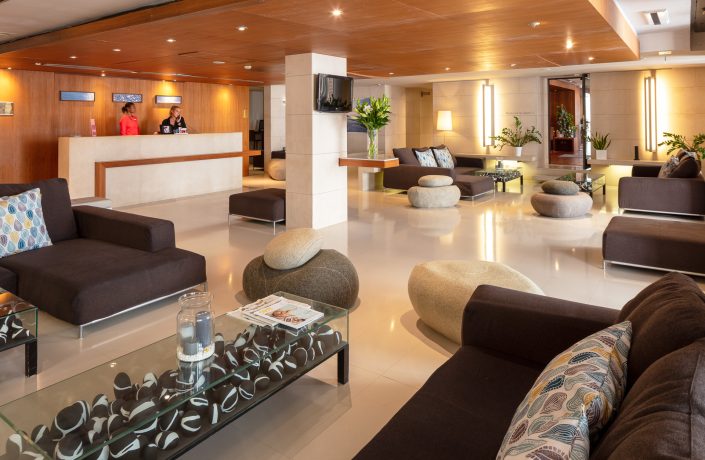 From the moment you arrive, you get the impression of calm and serenity
the place. A contemporary design, a chic and refined atmosphere faithful to the identity of Nice, all treated in the spirit of a boutique hotel: comfortable armchairs and sofas, livingstone pebble cushions made by the of Nice, Stéphanie Marin, the pebbled tables of the artist Bernard Reyboz, blond wood and touches of azure as a reminder of the sea and the sky.
The typical shutters of the region also bring this deliciously Nice charm. The walls are decorated with paintings by artists evoking the history of the hotel.
An invitation to travel to Nice.