A friendly place where tourists can relax after a day of sightseeing and locals looking for a trendy afterwork in the heart of the city.
Here you will find a selection of original and quality spirits in an intimate and cozy setting.
The bar of the Hotel Beau Rivage is open every day from 5pm to midnight.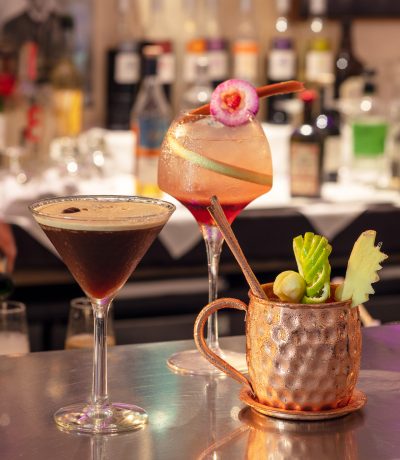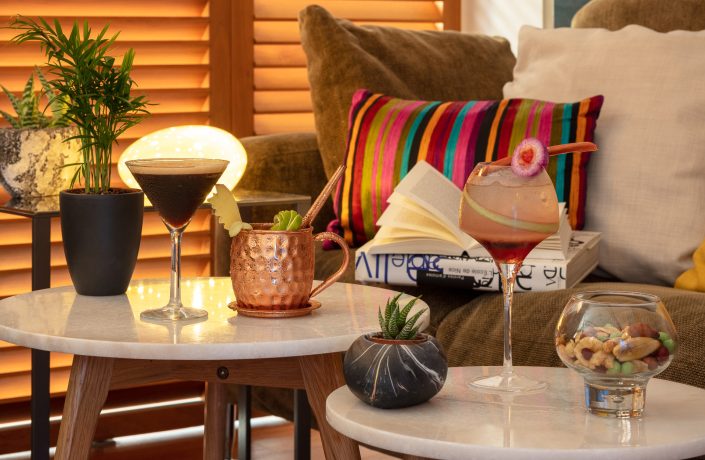 An expert in whisky and cocktails, Nicolas Robini, our barman, is constantly creating new elixirs like an alchemist in his laboratory.
In search of new flavours, he offers his customers a truly original taste journey through creations that evolve with the seasons and his desires.
From the first rays of spring sunshine,
the bar's customers can enjoy the Cote d'Azur warmth
the Côte d'Azur by sitting on the patio.
Located in the heart of the hotel,
is a real green secret patio that shines and offers
a feeling of well-being, like a haven of peace in the city centre.
Everyone can sit down and enjoy at their leisure
a smooth cappuccino, a signature cocktail
or simply to rest for a while.